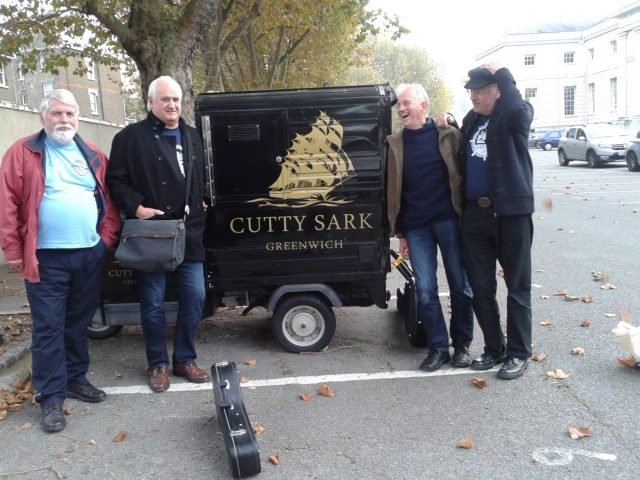 With some ten years of singing shanties and songs of the sea behind them, plus two well received CDs, Joe, Pete, Colin and Dave join us again this year from the shores of the tidal Thames in North West Kent.
'Swinging the Lead' are the resident shanty crew on the famous Cutty Sark in Greenwich, keeping alive the music and traditions of the great days of sail. They sing an entertaining mix of traditional shanties, contemporary songs, including those written by members of the crew, either acapella or with instrument accompaniment!
All have sailing or sea going experience including in Pete's case Tall Ships, Colin was an electronics engineer on Radio Caroline and Dave is a regular on the Woolwich Ferry.