Welcome to Harwich International Shanty Festival. With the renewal of interest in Shanties and Sea Songs, following the TikTok craze which overtook us all in Lockdown, we hope to welcome some new visitors to these pages as well as to our 2021 Festival which takes place over the weekend of 8-10th October. In "normal" times the whole of the old seaport town of Harwich rings with the sound of lusty shanties, music emanating from pubs, boats, clubs and our many historic buildings. There are street theatre sketches, maritime crafts, pirates, barge trips and workshops on offer as the town fills with colour and visitors soak up the atmosphere created over this special weekend.
2021 is still a challenging year for the world, with the Covid crisis far from over, but here at HISF we are working towards a rather special Festival for our 16th year. Further details can be found under "This Years Festival", but we are confident that we will be able to stage an innovative and enticing event complying with whatever current guidelines are in place this October.  The 2021 Festival, even if it has to look a little different from usual, will concentrate on bringing you an all round shanty experience, featuring a wide selection of experienced shanty singers for you to enjoy.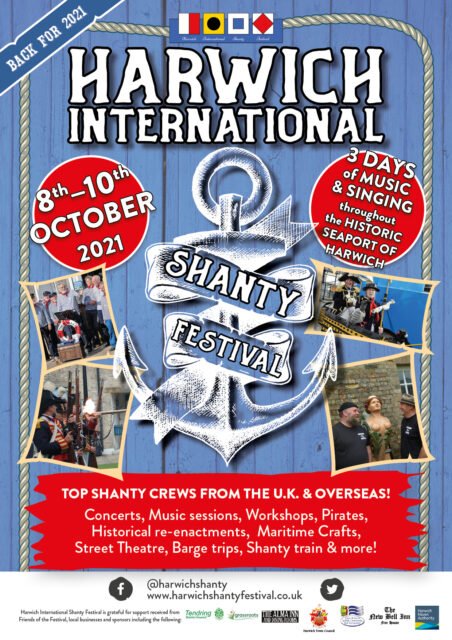 2021 T Shirts & Hooded Sweatshirts are now Available – Click or tap photo!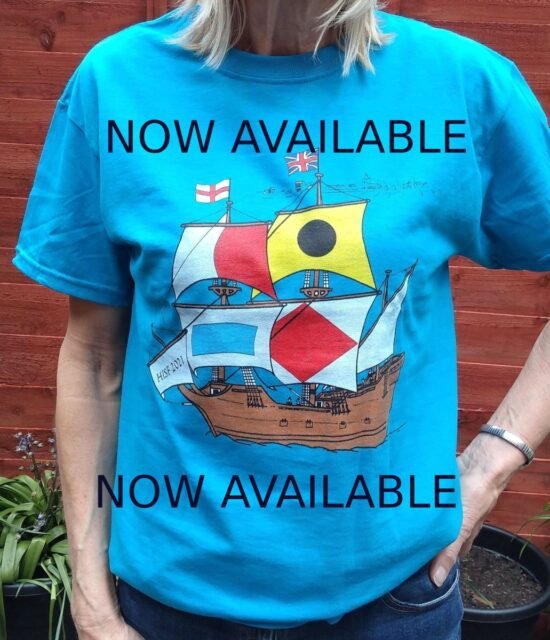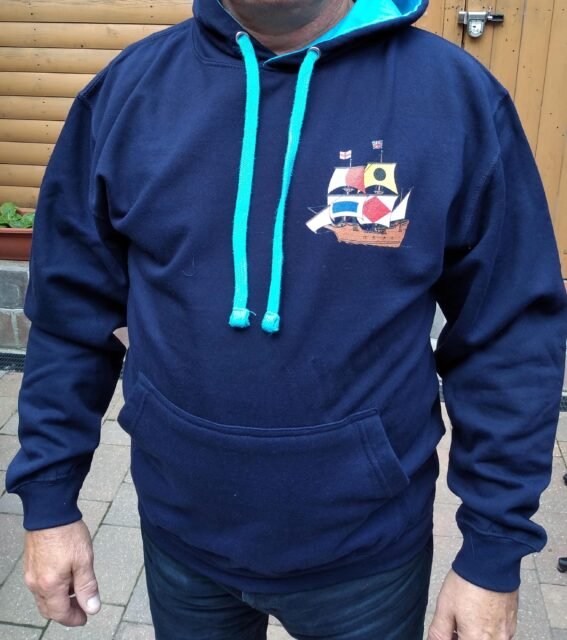 If you wish to contact the festival organisers please note that we do not have an office and that all of the management and staff are volunteers with multiple responsibilities. We therefore may take a while to respond but we do promise to do our best!
Keep up to date with Shanty news by subscribing to our newsletter
Latest News
We are now able to take overnight parking bookings for Campervans/Motorhomes and Caravans for the weekend of the Shanty Festival....
Read More
For a full listing of the latest news, click here