Dear Artists, Performers, Friends, Supporters, Pirates, Craftspeople, Workshop Leaders,
We know that many of you have been waiting for an announcement on plans for the 2020 Harwich International Shanty Festival. We also know that many of you are desperately keen to hear that we will be going ahead as usual. Not only those performers who earn their living from events such as ours, but also many who are looking for light at the end of what can seem like a long dark tunnel.
We have delayed our decision for as long as we felt able, in the hope that the worldwide Coronavirus situation might change sufficiently for us and many others to make concrete plans for the Autumn onwards. But we have reached the stage where we need to make a decision. The available time left is not now sufficient to allow us to confidently plan and deliver a Festival of our usual standard…. Read more
If you wish to contact the festival organisers please note that we do not have an office and that all of the management and staff are volunteers with multiple responsibilities. We therefore may take a while to respond but we do promise to do our best!
Keep up to date with Shanty news by subscribing to our newsletter
Latest News
We are holding our first online auction. For our latest CD, In Dry Dock, local talented artist Len Smith, created...
Read More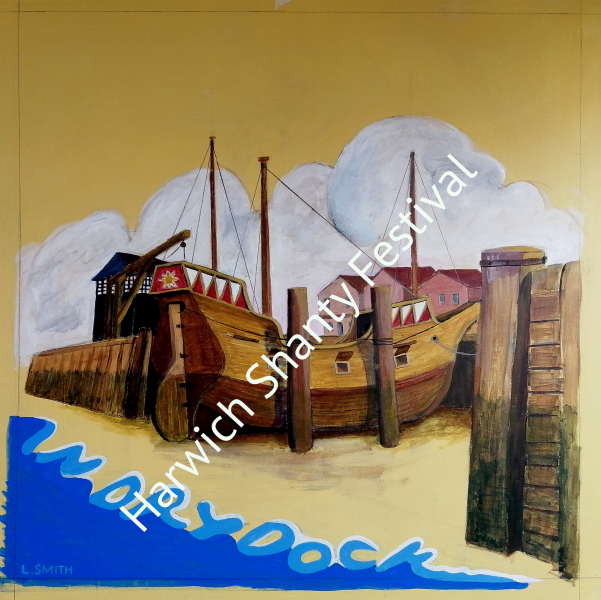 For a full listing of the latest news, click here