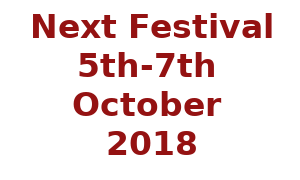 A date for your diaries - the 2018 Festival will be held over the weekend of 5th-7th October, a week earlier than usual. ...
We have a few items of merchandise left after the festival...

Well the 2017 Festival is over – and what a Festival it was!...

We are thrilled to announce that the Shanty Festival won the...
Our Annual Treasure Hunt has become a popular event in the Harwich calendar and this year takes pl...
Inner State are now a familiar sight at our festivals. Th...

Also happening during the festival – Pirates, Vikings, Soldi...