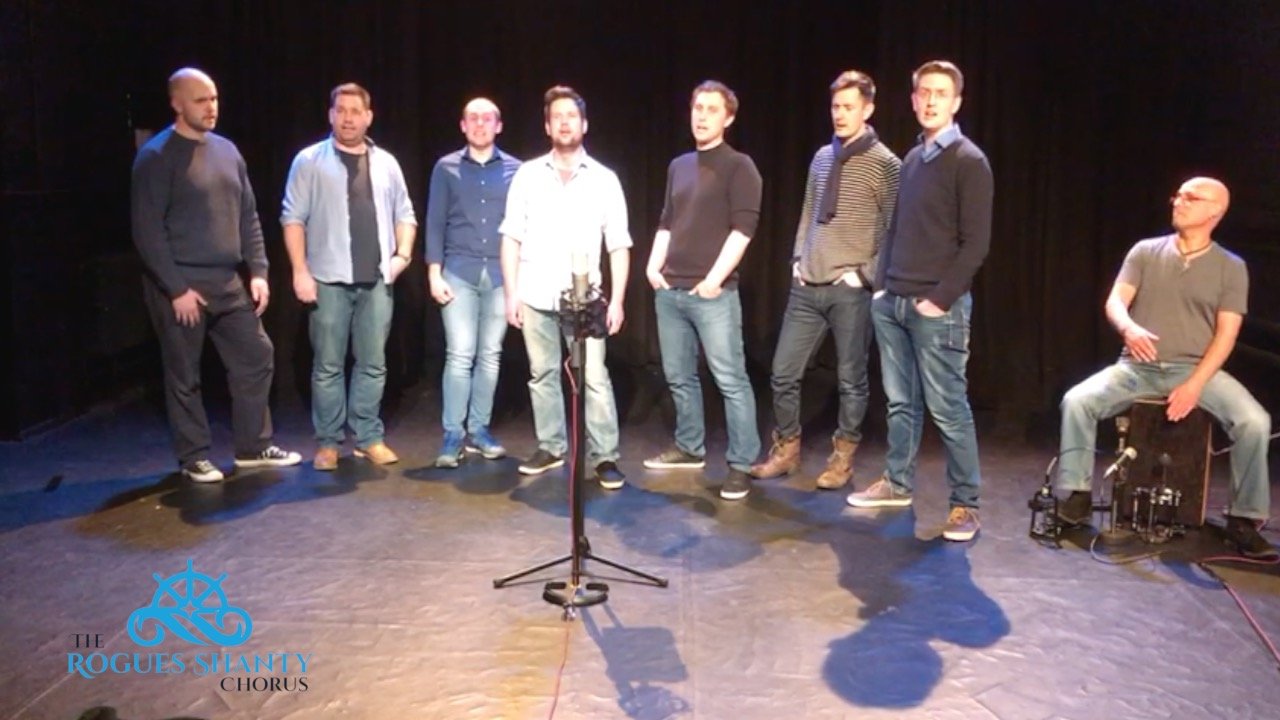 The Rogues Shanty Chorus hail from Lowestoft and perform, revive and revitalise the music and heritage that the prominent industries of the town and its workers created.
The group sing working songs ranging from the Middle Ages to early-20th century, including sea shanties and arias about the sea as well as whaling songs, naval songs, Stevedores' workers' songs, foc'sle songs and romantic old-century tunes of ne'er-do-wells, which include refrains of seafarers, wreckers and smugglers and murder ballads.
Led under the musical direction of brothers Stephen and Paul Amer, the group are earning themselves a reputation for humorous, engaging and sometimes sentimental performances.