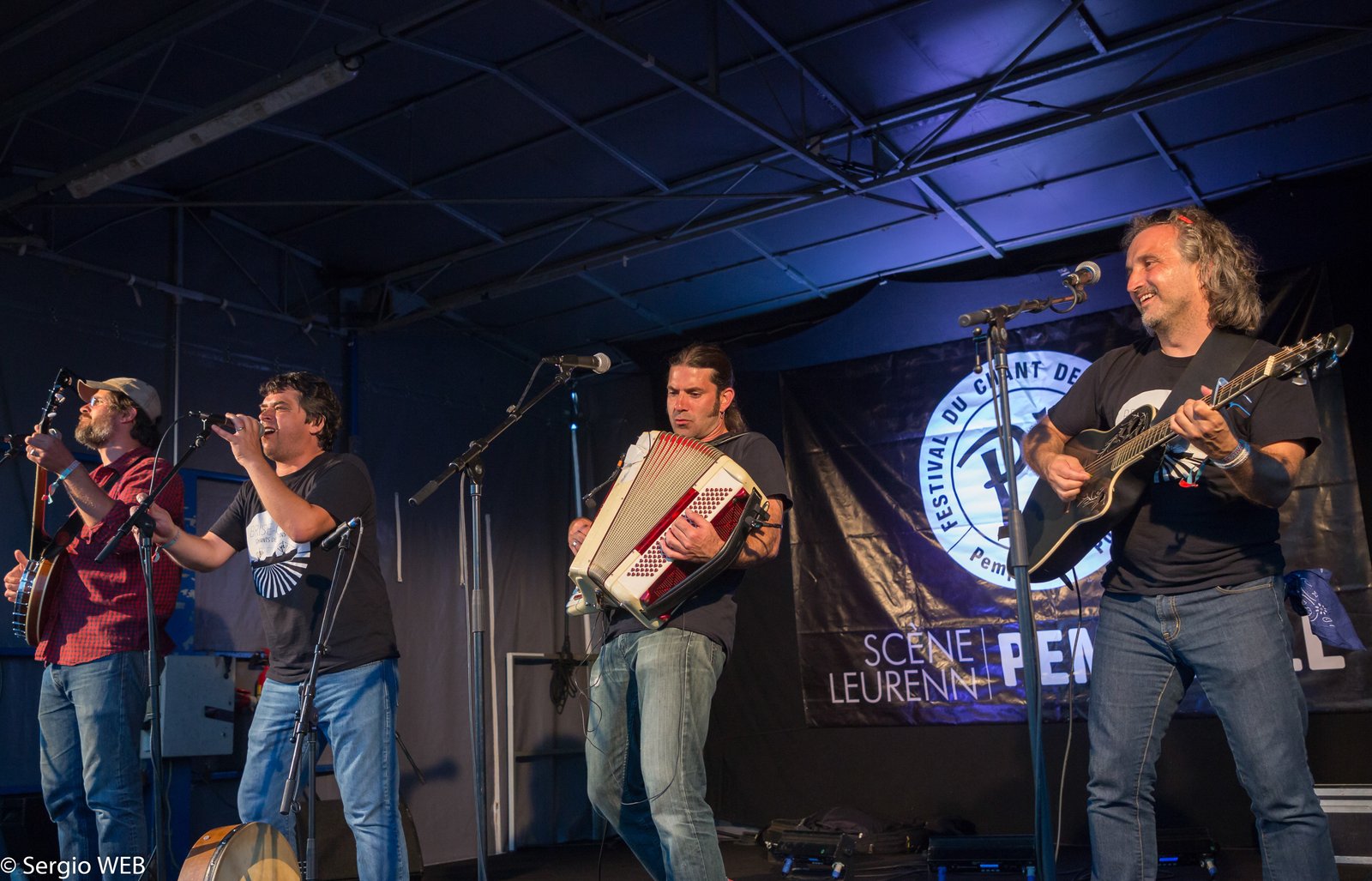 Brise-Glace (Icebreaker) is a band of 4 French Canadian musicians/singers playing accordion, banjo, guitar, bodhran and washboard. They sing maritime folk from Quebec, the Canadian Maritimes, Brittany and North America with passion and energy.
Like the crews of ships in centuries past, this crew come from a variety of different backgrounds and use rhythm and music from Europe, Canada, American folk, Manush and Cajun. Feel free to dance, sing and clap along!
Brise Glace have performed throughout Canada, Europe and the U.S and will also be appearing at Paimpol this August. Check out their international shanties podcast "Bordel de Mer".