Cancelled : 2020 Festival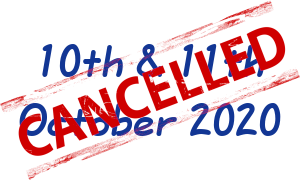 The 2020 Harwich International Shanty Festival, together with its planned emphasis on the 400th Anniversary of the voyage of the Mayflower, will be deferred until 2021, in common with virtually all other Mayflower celebrations both in the UK and overseas. We would therefore like to invite all artists who were confirmed for 2020 to come instead in 2021 on the same terms and conditions. We can only apologise profusely that we find ourselves unable to run this year and hope that you will all understand that it really is out of our control. The dates for 2021 are 8-10th October and we really hope you can all make it. We would be very grateful if those interested in this re-run next year could let us know as soon as possible so that we know if there are gaps we may need to fill.
We had hoped that we might hold a scaled back event this year, perhaps featuring local groups only in a "Back to Roots" Festival, but have now regretfully decided that this will not be possible. It is a huge blow to us all at the end of a devastating year for the music industry in general, but in the light of the current uncertain situation worldwide we cannot risk promoting an event of any size. Our monthly newsletters will continue, as will posts on Twitter, Facebook, Instagram and of course here on our website, keeping you all up to date on any Shanty news and looking forward hopefully to happier times in 2021.