Shanty Newsletter May 2020
Hi {name}
Hello everyone. Hope you are all keeping safe. In view of the ongoing Covid-19 situation, there is little Shanty News to report. Most Festivals are cancelled for this year. Our June newsletter will contain up to date news of this years Harwich International Shanty Festival. Meanwhile, there are a couple of online Shanty events to enjoy. Oban was due to have its first Shanty Festival this year and this will now be a virtual event on June 6th, visit the Eventbrite site for details. Falmouth Sea Shanty Festival will also have a virtual celebration on 12th June. Go to: https://www.falmouthseashanty.co.uk/ for details.
For our May newsletter there is a poem to enjoy and a quiz to try.
The quiz has 3 prizes up for grabs:  A Season Ticket for the 2021 Festival, A Saturday night Concert Ticket for 2021 and a copy of "the Harwich Ship" commemorative CD, which was produced after our Mayflower Concert a few years ago. The winners of our quiz prizes will be the first three correct entries received by email to info@harwichshantyfestival.co.uk If by chance we do not receive three CORRECT entries we will choose those with the most questions right. The deadline for answers is 31st May!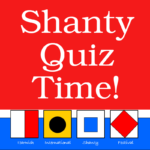 Click the graphic for the quiz or go to https://harwichshantyfestival.co.uk/shanty-quiz-may-2020/
Should you wish to purchase a copy of the re-released Harwich Ship CD these are available at a cost of £5.00 plus £2.00 p&p. Email if interested. 
2020 of course was going to be a big celebration for all towns concerned with the 400th Anniversary of the Mayflower. Regardless of what happens for the rest of this year, all celebrations of the Mayflower Anniversary are now deferred until 2021, when hopefully the world will be able to celebrate again! 
A Wet Sheet and a Flowing Sea by Allan Cunningham is an atmospheric sea poem that has also been set to music and is reproduced here. Hope you enjoy it. 
And finally we are saddened to report that Klaus Majchrzak died during April this year. Klaus sang with Crossjack, a German Shanty Crew from Oldenburg, who have appeared at our Festival several times in the past. Here is a photo from a few years back showing the crew at Harwich.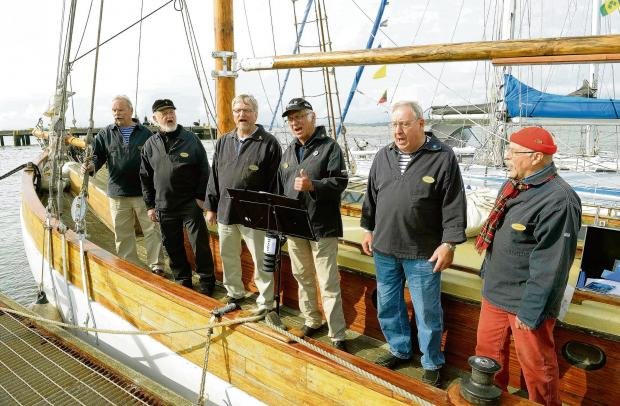 ---
To cancel click here, to edit your subscription click here.