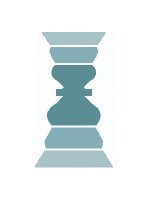 The Tide & Tide Project aims to raise awareness of rising sea levels as well as the importance of the sea in coastal communities. A number of bells are already installed around the UK coast and Harwich will receive its bell at 11.30am on Saturday October 8th, during the 2022 Shanty Festival.
Time & Tide said:
We are still aiming to install a number of bells this year, though it is devilishly hard to know exactly when, for a whole variety of reasons…..

One that is definite is the Harwich bell. We have chosen to do this to coincide with the

Harwich International Shanty Festival

, from October 7 – 9.

The programme for that is not yet complete, but it looks as if the final commissioning of the bell, including installing the clapper, a newly written shanty and more, will be on Saturday 8th – check the Festival programme nearer the time. What with all the singing – the Festival is the largest of its type – it should be quite a party. All welcome!