August HISF Newsletter
The 2021 Festival is 8 to 10 October
Hi {name}
Firstly we are delighted that since our last newsletter went out, we have had the largest increase in subscribers for several years. So welcome to all our new readers!
Merchandise
We are delighted to announce that the hotly anticipated hooded sweatshirts are now in stock and available once again via our website or the Ha'Penny Pier Visitor Centre in Harwich. Soft, warm and comfortable in two shades of blue there is a choice of large or small logo in sizes from Small to XXL. Priced at just £25 plus £4 p&p, we hope you like them! And don't forget that our Shanty T-Shirts are still available from either outlet, together with a range of CDs and other merchandise.
Cake 'n' Shanty
Bank Holiday Monday 30th August is our FUNdraising Cake 'n' Shanty Day. Come and enjoy some home baked goodies, teas and coffees with entertainment thrown in. From 11.00 a.m. on the Green in Outpart Eastward (between the New Bell Inn & the Electric Palace). Donations of home baked cakes are of course welcome and if you are not local to Harwich then please organise your own HISF Cake 'n' Shanty event sometime during that week. Email us for editable Posters and Shanty Flags and take photos/videos of your event to send to us for uploading onto Social Media.
Programmes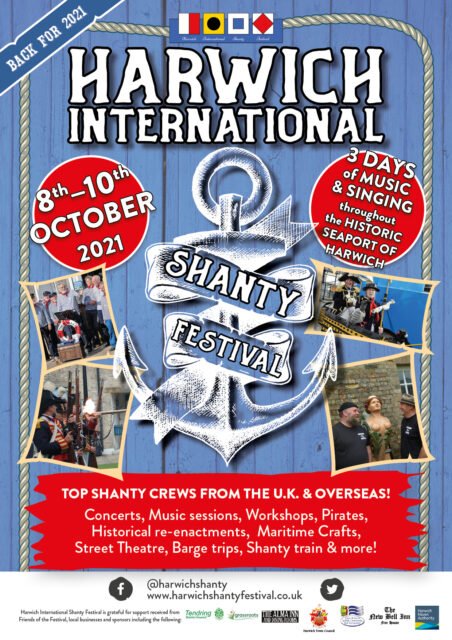 Programmes are due back from the printers this week and will be on sale online and at various Harwich/Dovercourt venues. Grab a copy to see what's going on this year at the Festival. Ticket sales will follow shortly.
Motorhome/Caravan Site
We are pleased to announce that we have secured the Harwich Green for use again as an overnight site for self contained vehicles. Details of how to book your space will be on the website shortly, but for the moment we just wanted to share the good news that we will be allowed to use the site this year.
Car Parking
We are also pleased to announce that Trinity House Car Park will be available again this year for use by Festival visitors on Saturday and Sunday 9th and 10th October. We should like to thank Trinity House for their help in this matter.
Spoken Word Sessions
We are very sorry to announce that our popular Spoken Word sessions will not be able to take place this year after all, due to illness. Especially sad as we had hoped for some interesting Mayflower related submissions. We hope to be able to reintroduce these sessions in 2022.
Sponsorship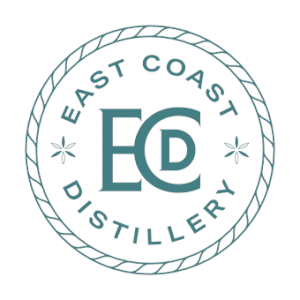 We are thrilled to announce that our main Saturday evening concert is now being sponsored by East Coast Distillery, makers of Tides Fortune Essex Dry Gin. Beautiful Landermere Quay is home to this locally produced drink which is infused with a range of coastal botanicals growing in the area. Make sure you try some over the Festival weekend and don't forget we are always looking for further sponsorship partnerships. Get in touch if you are interested in learning more: info@harwichshantyfestival.co.uk  
---
To cancel click here, to edit your subscription click here.