December Newsletter
Hi {name}
With just three weeks to go to Christmas and at the end of a very strange year, the Harwich International Shanty Festival Committee would like to send you all good wishes for the future, with a fervent hope that 2021 sees life nearer to normal for most of us. There is still plenty of time to order some CDs from us, as presents for yourself or others. Go to https://harwichshantyfestival.co.uk/three-cds-in-stock/ for details of the Mayflower CD, The 2019 compilation CD or this year's In Dry Dock, which is on its second run having proved so popular.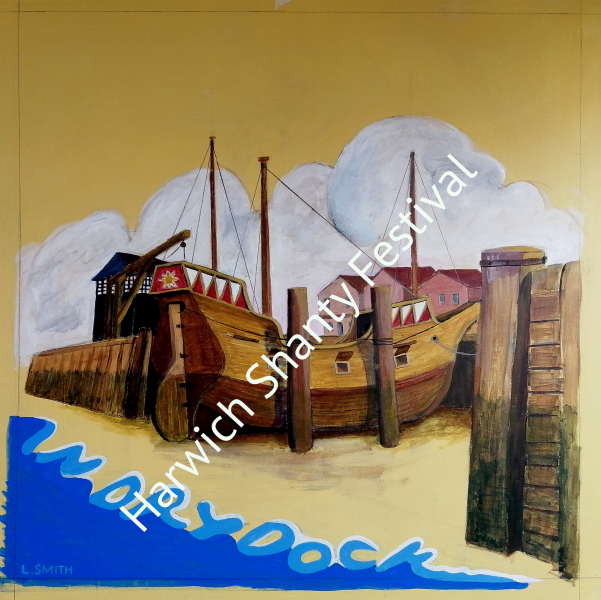 And there is still time to bid for your own piece of original artwork to hang on the wall. The cover painting for our In Dry Dock CD is up for sale by auction, finishing on 15th December. Postage & Packing not included in your bid. Again full details can be found on our website: https://harwichshantyfestival.co.uk/shanty-festival-auction/
The Ha'Penny Pier Visitor Centre is open again during the run up to Christmas and here you can purchase the latest edition of Pirate Plunder, popular with Shanty Singers and pirates alike. Our CDs are also on sale here.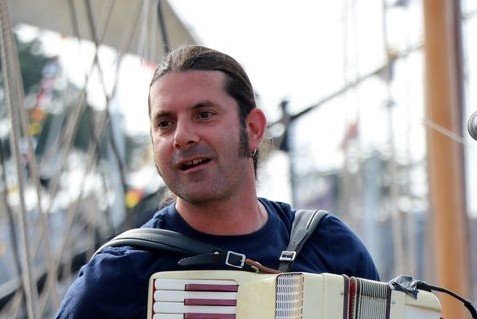 It is with shock and sadness that we also report the death of Amaury Villain, whom many of you will remember as the Accordionist with Brise Glace, from Montreal, who went down a storm at our 2019 Festival. Amaury was just 45 years old and we send love and condolences to the band, his friends and family.
And finally some good news to report. Harwich International Shanty Festival will be holding our Annual Treasure Hunt on Monday 28th December starting at midday from the Alma Inn. Obviously this is subject to the current Coronavirus Rules in place and may change if our Tier Two status alters in either direction. More details can be found on https://harwichshantyfestival.co.uk/event/treasure2020/ but as the Treasure Hunt takes place mainly outside in the open air in small family groups, we are fairly confident we shall be able to go ahead. So do come and enjoy an activity that is suitable for all ages, with cryptic clues for adults and picture clues for younger participants, at the same time supporting your Festival and local business.
---
To cancel click here, to edit your subscription click here.