April Newsletter
Hi {name}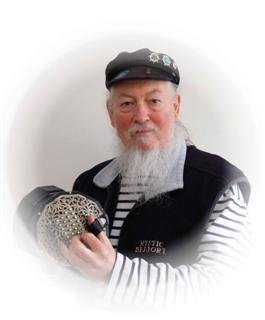 There isn't a lot to report in our April newsletter however I would just like to mention Alan Whitbread's funeral, which was held on April 3rd. Unfortunately, due to the current restrictions the huge number of friends and supporters who hoped to attend were of course unable to go. Nevertheless the funeral was streamed online and the Order of Service, which contains an interesting biography and lots of photos was sent out and anyone interested can take a look at it on our website. Alan was a huge supporter of Harwich International Shanty Festival and it is sad that we could not go and support him at the end. There is a Memorial Service planned for 2021 on March 27th, so keep an eye on the usual channels for more information.
One piece of good news is that HISF have just been awarded the sum of £300 from the Co-Op Green Token Scheme which finished a few days ago. This is welcome support from the local community and will be put to good use.
There are more cancellations than anything else happening at the moment and April would have seen both the Felix Stowaways ShantyCafe and The Hoolies singing at Shanty Sundays in the Pier Hotel. But neither can of course take place. We can only hope that the many events which normally fill our calendars, will be open to us all again before too long. At the moment there are no plans to cancel our 2020 Festival, but obviously we are keeping an eye on the situation as it develops. We are lucky that our event is not until the end of this year and so we do not need to make a decision quite yet. Any concrete decision will be advertised well in advance, so keep checking Facebook, Twitter, this newsletter and the website 
Keep Safe everyone
---
To cancel click here, to edit your subscription click here.