A Very Happy Christmas To All from the Harwich Shanty Festival Committee
Hi {name}
Christmas and the New Year are almost upon us, at the time of writing. We're already looking forward to 2020 in Harwich as it's the 400th anniversary of the sailing of the Mayflower, a Harwich ship skippered by a Harwich master. Our 2020 Festival promises to be the best yet and is a day longer - please put 8-11 October 2020 in your planner!
Treasure Hunt
Coming up between Christmas and New Year is the annual Shanty Treasure Hunt. We gather at the Alma from Midday on Monday 30th December for registration and you have a few hours to solve the clues.
Co-Op Green Tokens
Important message for all our local supporters. Be sure to pop into our two Dovercourt Co-Ops for all your last minute Christmas shopping. We have just been included in their Green Token Scheme again so need plenty of those little green discs posted into our box! And of course carry on shopping there into the New Year and beyond. Thanks for your support!
Shanty Sundays
In January, The Pier Hotel in Harwich is starting a series of Shanty Sundays on the second Sunday of the Month at around midday. The 12th of January will be the first of these and further details will be confirmed soon. This is an initiative from the Pier Hotel and Shanty fans who are in the area may wish to visit.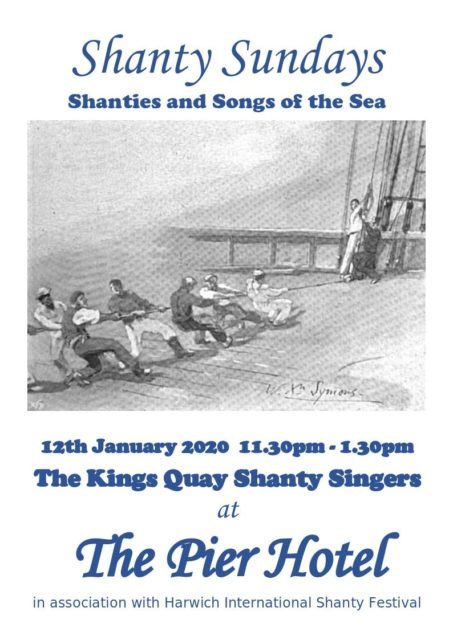 ---
To cancel click here, to edit your subscription click here.