Hi {name}
July Newsletter
The weather is hotting up and so are the Festival plans! Work on the Programme is almost complete and posters now going up around the town.
Accommodation
Our appeal for accommodation has produced some much needed extra places to stay, including caravans, mobile homes, boats, self catering flats and bed and breakfast. If you or anyone you know is still looking for somewhere to stay over the Festival weekend please get in touch and we may be able to help – info@harwichshantyfestival.co.uk And if you have some accommodation to offer we would be very pleased to hear from you.
Shanties on the Pier
Summer shanties on the Pier has produced a fantastic response this year resulting in the following groups volunteering their services at the following times. Do go along to see them if you can. All starting around about midday. And thanks to all the groups who have volunteered to support the Festival in this way.
Sunday 18th August The Hoolies from Wivenhoe
Sunday 25th August Shantyfolk from Lavenham area
Saturday 7th September Felix Stowaways from foreign lands!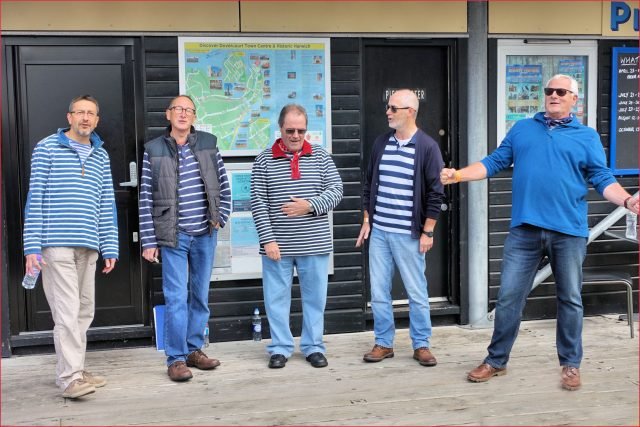 Sunday 22nd September Pot of Gold from Swaffham area
Mayflower Roundabout
The long awaited Mayflower sculpture is now in place on the Parkeston Bypass roundabout to greet visitors to the town as they disembark from the ferries. Hopefully this and the exciting agenda of Mayflowers events will attract a large number of visitors to our little town next year to celebrate the 400th Anniversary of the voyage to the New World.
Caravan/Campervan Site
We are pleased to confirm that camping spaces for fully self contained units will again be available on Harwich Green. Tickets for these spaces will go on sale at the end of August via the website. Keep an eye out for them!
---
To cancel click here, to edit your subscription click here.