Shanty Newsletter Christmas 2017
Christmas is coming. And if you are still looking for that special present for someone, how about one of our limited edition calendars featuring popular guests at the Harwich International Shanty Festival. Not many left now so order soon. Only £8.00 plus £1.50 p&p. We also have a few 2017 T. shirts left, now £8.00 plus £2.00 p&p. And for an extra £1.00 we can add a badge or pen to your order. Payment can be made by cheque, Bacs or Paypal. Contact info@harwichshantyfestival.co.uk for full details.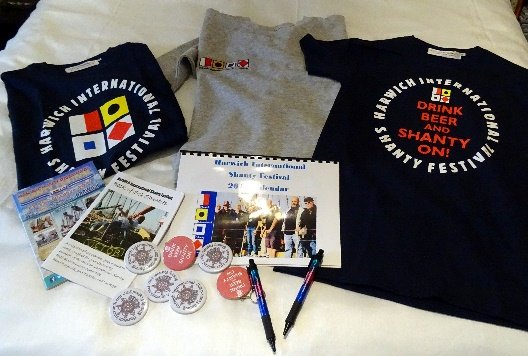 2nd Dcember saw the first of our winter Pub Games championships, held at the New Bell Inn from 4.00 p.m. An excellent way to spend a wintry afternoon in a cosy Harwich pub playing a selection of traditional pub games such as Shove Ha'Penny, Skittles, Shut the Box and Dominoes. With a prize for the overall winner it costs just £5.00 to play up to 6 games. And competition is fierce as shown in the attached photos! Dates for the January Games yet to be decided.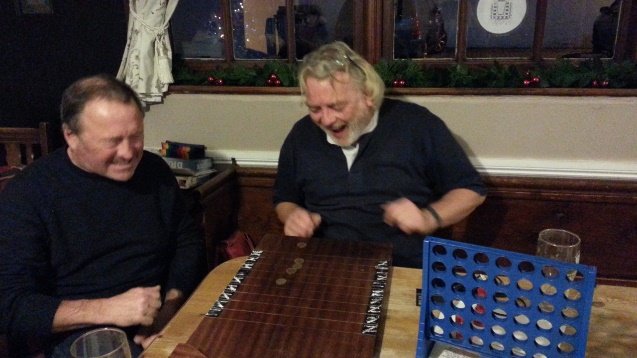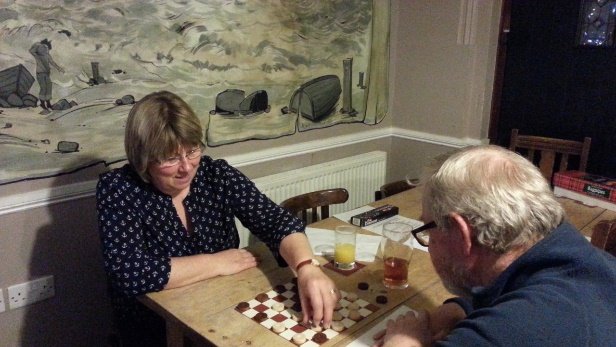 Another very popular fundraiser is coming up soon. Our annual Christmas Treasure Hunt takes place again on 29th December starting at the Alma from midday. Follow a set of cryptic clues around the old town of Harwich returning to the Alma by 3.30 p.m. There are picture clues for youngsters making this event suitable for all ages and what better way to spend that long period between Christmas and New Year? Entry is £3.00 per person, £8.00 per family and there are prizes for all winners, including the sought after trophy!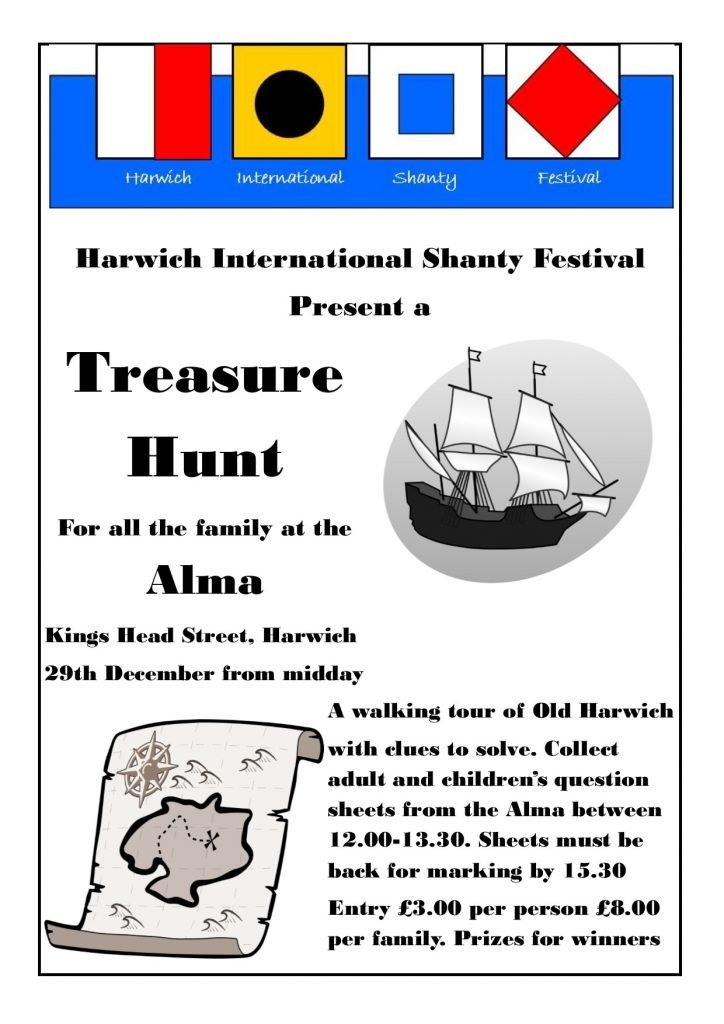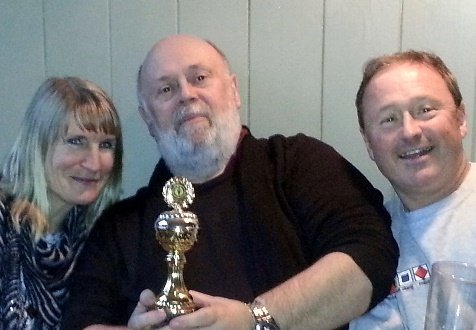 Apart from fundraising your committee has been busy winding up the 2017 Festival and planning the 2018 one. Don't forget that for one year only the weekend changes to the first in October being held on 5-7 October 2018. Artists are being booked and will soon start appearing on the 2018 website, but we are always on the lookout for new talent and so if there is a Shantyman or Crew you would like to recommend please write to our official email address (see above).
It only remains to wish everyone a very Happy Christmas. See you at one of our fundraising events or at next year's Festival! Cheers!!
Pam & Jon
 
---
To cancel click here, to edit your subscription click here.